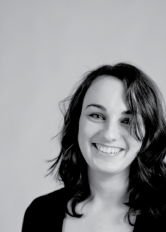 When I was a kid I liked to draw. But I couldn't just doodle; I had to have a plan, a reason, specifics. I also enjoyed watching my dad fix the Ford Festiva, wondering what goes where, why and what it's for.
This all channeled into a passion for design, because I get to think about function as well as aestethics.
Today I design for product, print and web. When possible I combine my passion for design with my interest in how design affects people and the environment.
– Tara Lejermalm